Guard columns are installed between the injector and the analytical column and are used to protect the analytical column.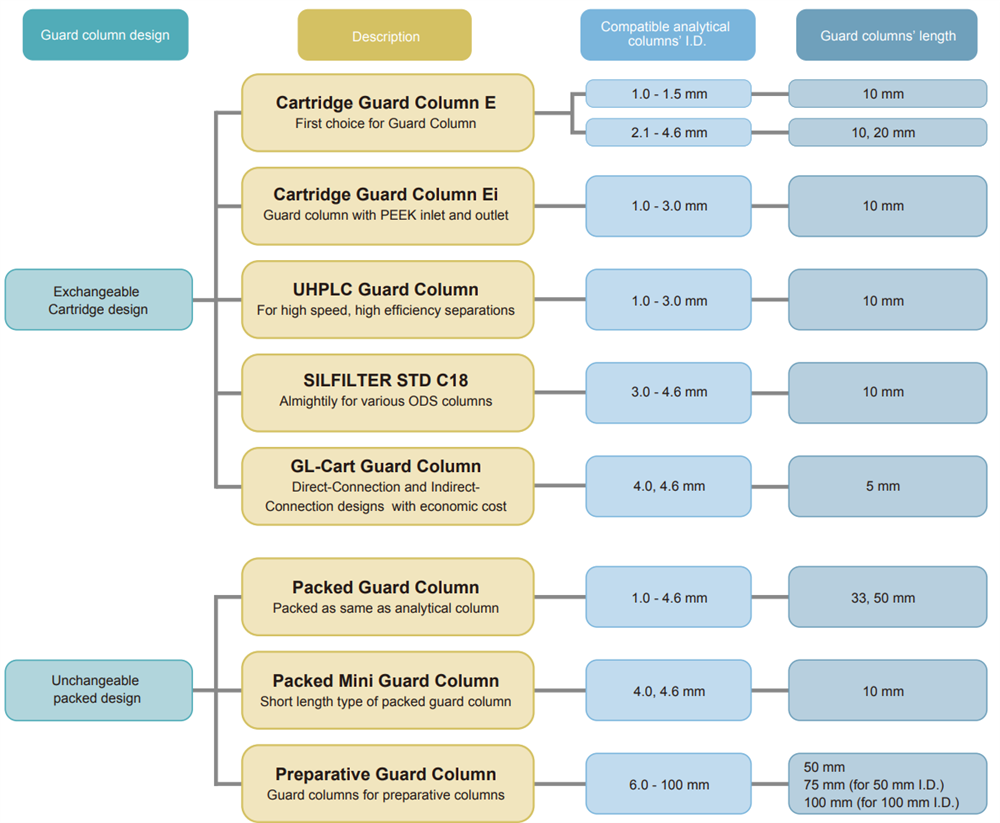 Types of Guard Columns
There are two types of guard column shapes: cartridge type guard columns and packed guard columns.
The cartridge type guard columns utilize a replaceable cartridge guard column inside a dedicated holder. This is recommended for those who want to replace guard columns frequently. Only the cartridge guard column inside can be replaced. (Note: Dedicated holders vary depending on the type of guard column. The respective holders are not interchangeable.) Packed guard columns have packing material in a stainless steel tube that is similar to an analytical column.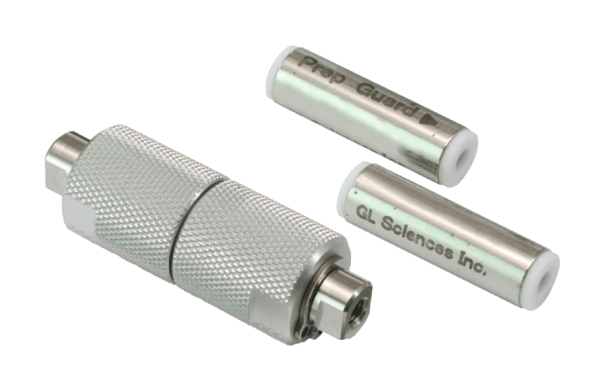 GL Sciences cartridge type guard column

GL Sciences Packed guard column
How to Select Guard Column Specifications
The specifications of an appropriate guard column mainly lies in its compatibility with the analytical column it is to be paired with. In general, most of the specifications of the guard column will match the analytical column:
Column material: Same as analytical column
Packing material: Same as analytical column
Particle size: Same as analytical column
I.D.: Same as analytical column
Length: A short guard column is typically recommended. A longer size is recommended if there are many contaminants and the guard column is replaced frequently.
Connecting to an Analytical Column
Connect a guard column to an analytical column using pre-column couplers, piping and other connectors.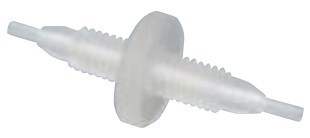 Pre-column Coupler W (PCTFE)


Type of End Fittings
End-fitting styles differ among various manufacturers and have different seating depths. Always make sure to select the appropriate end-fittings, otherwise, chromatographic performance will be negatively impacted due to extra dead volume.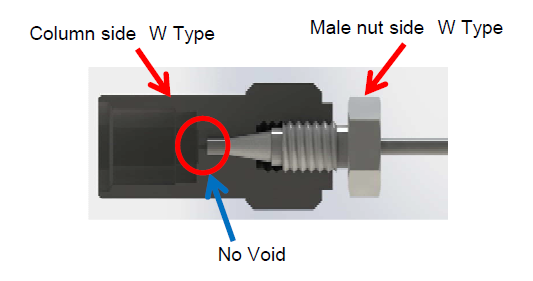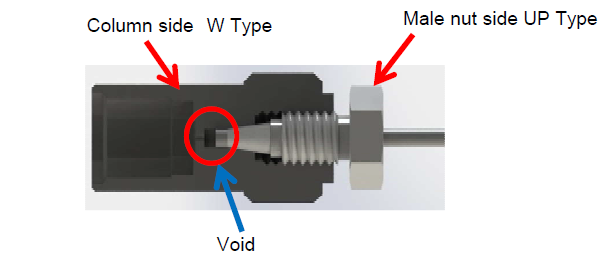 Influence of Extra Dead Volume on Chromatographic Performance